February 18, 2017
Social Media Marketing: A Quick And Simple Guide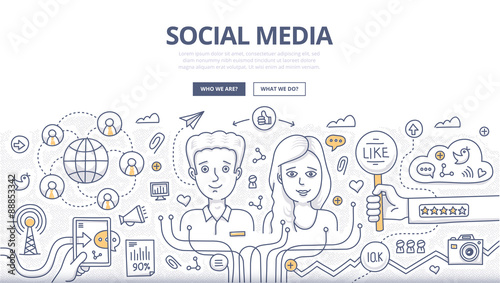 If you are not marketing on social media, you are missing out on one of the cheapest, easiest, and most successful methods of reaching out to your audience. If you are using these social media networks, you have likely seen some good results from your efforts. However, there is always room for improvement in the world of social media marketing and in this article, we will give you some quick and easy tips that you can use if you want to reach out and share your products or services with the world. 
First of all, you will need to go where your audience is. Which platform are those who are most interested in what you have to offer on? Are they using Twitter? Facebook fan page? about.me profile? Google+ profile? or some other social media network? Do what you can to find out and then go set up a page on this network or be more active if you already have one. 
Then, make your page or profile on the social media network attractive. Again, this will depend on what your audience likes best, but make sure that you create or maintain a professional appearance with your profile page. Add your company's description. Add pictures with captions. Add information that will make your audience realize they cannot live without your product or service. 
Once your page is looking good, make sure that you have an active presence on it. Now, don't go crazy posting every five minutes, but by posting something interesting, funny, or educational every day or so, you can keep your customers engaged in what you have to offer. Make sure that your content is relevant to your business and that you yourself take part in conversations on the page. 
Also, you want to follow up with your audience on your social media page. Part of a good marketing plan is staying in contact with those you are marketing to. So, let's say you get a question about your product. It may seem trivial to you, but someone wants to know. Answer the question as quickly as possible. It will impress your customers and keep them coming back for more. When customers leave reviews, thank them and respond to any thing that they are asking. By being active and responsive on your social media pages, your marketing efforts will truly pay off. 
Promote your posts. Some of the social media platforms allow you to promote your posts so more people see them. If you aren't getting the traffic you desire, this might be something that you look into. It can help bring more people your way and help to build your company. 
As you can see, there are many things that you can do to make your social media marketing efforts successful. With the constant changing of things online, it is best to use social media as a way to stay in touch with the world and especially those who are interested or may be interested in what you have to offer.